Your Ultimate Guide to Rocking Summer Jewelry: Beach, City, and Beyond!
Posted by Livia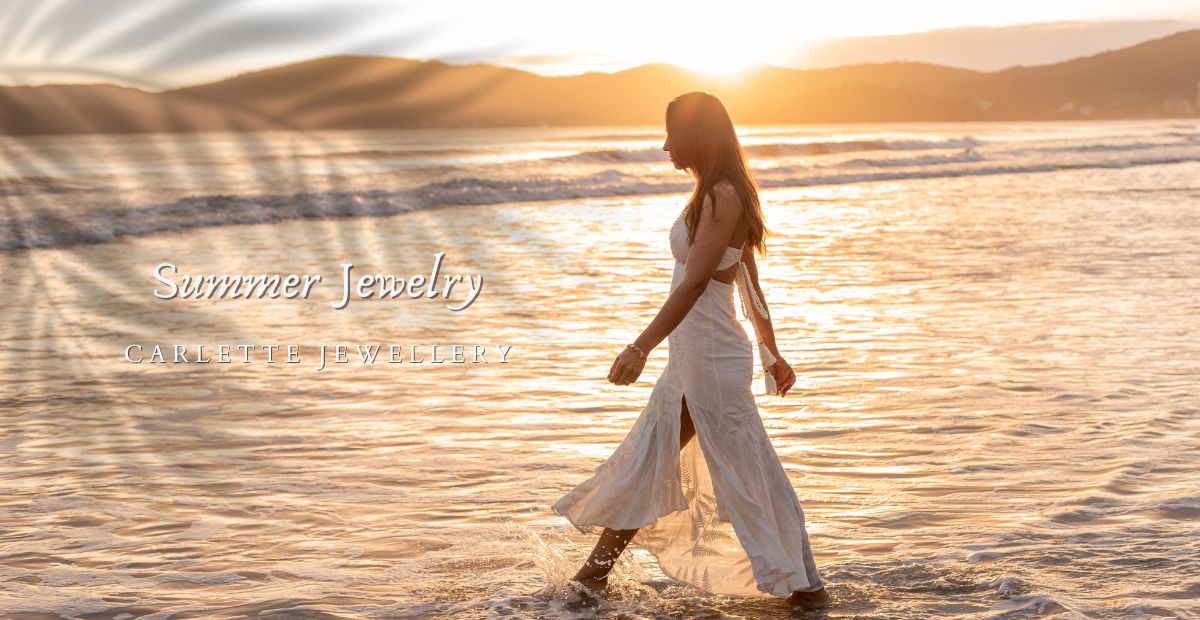 Summer is just around the corner, and we all know that means sunshine, warm temperatures, and the opportunity to show off our favorite jewelry pieces. But how do you choose the perfect accessories for all those fun summer occasions?
Don't worry, we've got you covered.
Let's dive into the world of summer jewelry and explore how to wear and match your favorite pieces to your outfit, whether you're at the beach, enjoying a summer evening, or exploring the great outdoors.
Beach-Ready Jewelry
Here are some beach jewelry tips:
Opt for waterproof materials
Please keep it simple
Minimalist designs work best at the beach. Think thin chains, delicate pendants, and dainty anklets. Or, a pair of earrings with a delicate design but robust, water-resistant material will do wonders.
Embrace the beachy vibes
Ocean-inspired pieces or those with oceanic charms, such as our Stunning Blue earrings, are perfect for embracing the coastal atmosphere.