Winter Jewellery Trends in 2023
Posted by Livia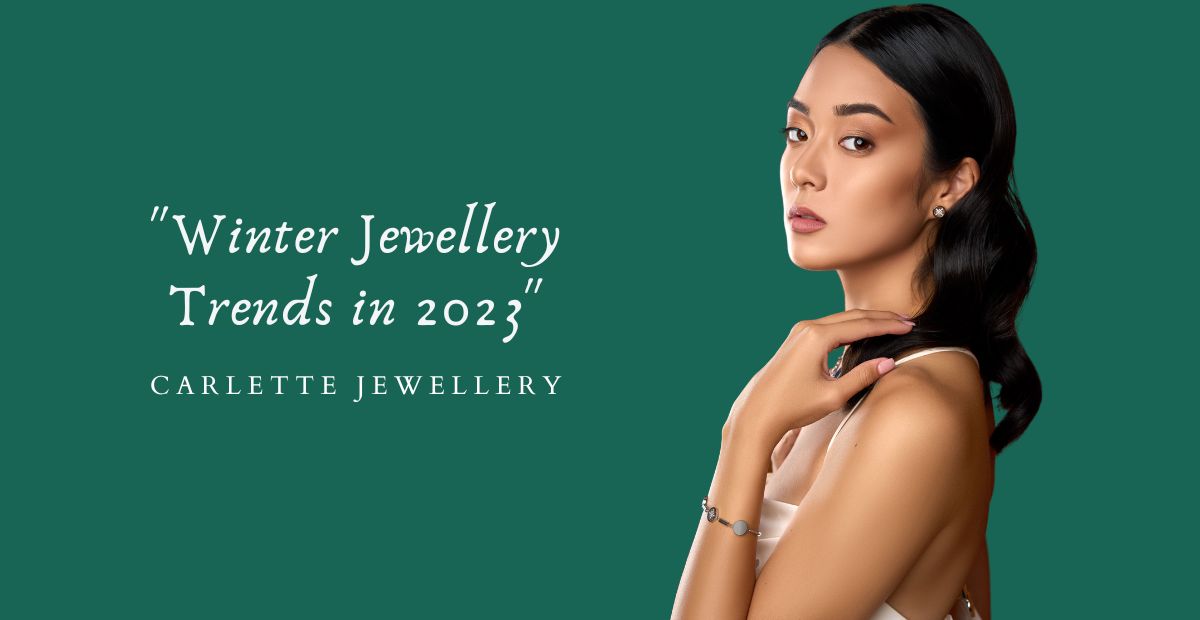 As tradition says: new year… new trends! Since 2023 is around the corner, we thought of revealing, at the same time, the new jewellery trends for the new year from Carlette's vision.
Carlette's winter jewellery trends in 2023 will be all about strength and optimism but reflected by elegance, simplicity and taste. Without further ado, let's dive into the coolest jewellery trends for the season that will undoubtedly upgrade your winter wardrobe as we move into 2023.
Silver Party – a must for the winter jewellery trends
Winter snowfall's cool tones demand more jewellery with correspondingly cool tones. The popularity of silver jewellery has increased over time, and ladies are increasingly gravitating toward minimalist silver jewellery with a feminine feel.
Silver jewellery gives a touch of elegance and preciousness to the wearers. Silver fits exceptionally well in the winter, following the cold tone of the season.
From silver earrings to silver bracelets, you can never go wrong with Carlette, which was specially designed in a modular system to add the right essence to your style.
Circles - the trendy shape for the winter of 2023
Geometric-themed jewellery is unique. We advise matching silver jewellery as simply as possible to casual attire because elegance comes from simplicity.
Wear it with casual clothing or alter geometric jewellery to go with a dress. You can accessorize with silver circle-shaped earrings, a necklace featuring Carlettes in silver, and a bracelet. Modern geometric jewellery features a minimalistic aesthetic.
Geometric shapes with curved edges convey the emotions of a modern age, and Carlette's circle-shaped earrings exude elegance and finesse. Elegant or casual outfits gain additional femininity thanks to the shape.
Crystal pure – an immortal trend in winter
Carlette collections offer timeless crystal jewellery that is ideal for a refined appearance. This winter, regardless of the time, more sparkle will be required due to the shorter, colder days. Both dressy and casual outfits look great with the current chain base necklace trend. It is paving the way for more people to wear crystal jewellery during the day.
Of course, the crystal will be an excellent choice, especially for this winter's more elegant and lavish events. For those who want to feel more special and at the center of attention, the Glamour collection from Carlette with crystal motifs is a must.
Layer up – a way of expression in winter trends for 2023
In 2023 choose a style that flatters you, but don't be afraid to double up. Especially for those for whom minimalism is not an option, they can still get a style they like in 2023, but also simple and elegant. How so? Simply by incorporating more Carlette jewellery into their looks. Layering is one of the season's most promising fashion trends regarding the jewellery, so don't be shy about flaunting it when layering bracelets and necklaces.
With Carlette Jewellery, you can never be exaggerated or too much. Being classic statement jewellery, simple pieces that go very well with absolutely anything, Carlette Jewellery complements and combines with other Carlette jewellery just as perfectly. For example, choose to match the Le Magnifique and Le Collier necklaces for a look of millions that still inspires finesse and sophistication.
Therefore, the jewellery trend for winter 2023 will be child's play for lovers of elegance. With Carlette Jewellery, you will surpass yourself in fashion trends, and many will follow your example. The classic never dies, and what better time to show it off than in the cold season? Just remember that jewellery must highlight you, not make you lose yourself in its brilliance.