Girls' jewellery – what to wear to have a chic look
Posted by Livia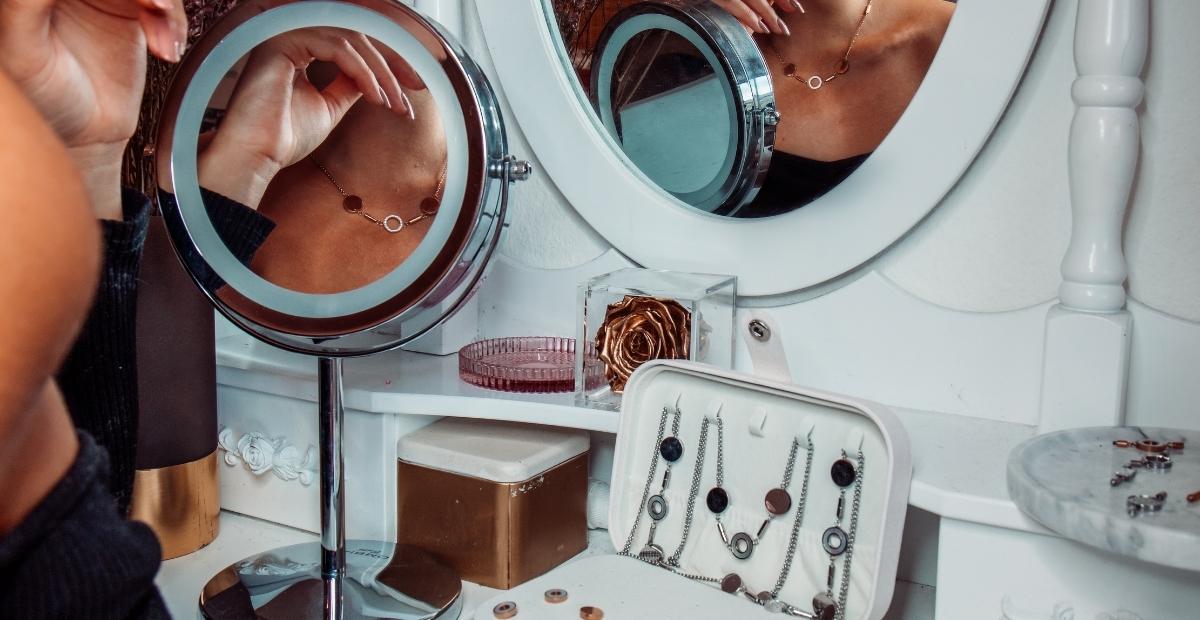 Carlette has prepared some amazing girls' jewellery that will definitely help you to create an incredible look. All eyes will be on you because you will shine bright like a diamond. Every woman has some jewellery because it is not a secret that jewellery is a girl's best friend. Accessories can help you create chic looks, but there are some things to consider not to mess it up. So, let's see some helpful tips on successfully accessorizing your outfits with some girls' jewellery.

Girls' jewellery – how to create outstanding outfits

By wearing girls' jewellery you can make a statement about your style. All you need is to be confident that you are a powerful, beautiful and amazing woman. Jewellery is made to highlight our unique features because every woman is beautiful in their way. We have the right accessories to help the outfits feel less monotonous and like a whole outfit. Carlette has some amazing rose gold jewellery that will make a killing.

Girls' jewellery – how much jewellery is too much?
Ok, we love girls' jewellery, but sometimes enough is enough. So, to not look ridiculous, we don't have to put and combine different jewellery that we found in our closet. Let's suppose you choose to wear a lovely simple dress, something casual, and you want to combine it with those statement earrings you just bought. But let's stop here. Please don't wear a statement necklace because it will be too much on your upper body. If you choose to wear a layered necklace and a big pair of earrings, it's like the two accessories try to compete for attention. Decide on what jewellery to make it the focal point.

It's all about proximity and proportion. If you want to wear a necklace with your striking earrings, go for a modest pendant chain to balance things out.

Girls' jewellery – not always matchy-matchy is a good idea

We all love girls' jewellery, but sometimes it is such a good idea to have a jewellery set on an outfit. The colour of your jewellery doesn't need to match the colour of your attire or other jewellery that you are wearing. If your clothing is entirely neutral shades, you can wear numerous complementary colours or a splash of colour. Take a look at a colour wheel if you're unsure what colours would go well with your outfit. Find the colour you're wearing and then glance across the wheel to see which colours are complementary. For example, if your wear a neutral colour outfit, you can add some bright coloured jewellery. In this way, you will transform a monotonous look into a more personalized one.

Girls' jewellery – a casual outfit needs one accessory to complete it
Usually, women tend to choose casual outfits for their everyday activities like going to the grocery or to work. This look needs just one girl's jewellery to make it spark. You can choose our layered necklace to have a blouse, dress or tunic. Le Magnifique Necklace is what you need to create an outstanding outfit. Go from a simple look to a gorgeous one with just one accessory.

Girls' jewellery – wear the accessories according to your outfit

The amount of sophistication, or glam factor, of jewellery, can be categorized. Girls' jewellery must be chosen according to the outfit you decide to wear.
Work-appropriate jewellery tends to have more clean lines and more minor intricacies and sparkles, whereas jewellery for a formal evening affair tends to be more sparkling and detailed.

You may make a jewellery capsule based on the level of fineness of each piece of jewellery. You may bring the bundle with you and turn your work suit into a glam look without having to go home and change.

Girls' jewellery – Carlette Jewellery has your back!
Carlette has some amazing girls' jewellery for you, and you need to check them all out. Our brand wants to give women the opportunity to look fabulous every day, no matter the occasion. We create quality jewellery made of reliable material. Choose to look fantastic and go with Carlette Jewellery! We highlight the beauty of every woman worldwide. Be sensual and feminine and follow the urge to be sensational every day!